The County Line Tract: 166 acres, Metter, GA
To place a bid, please log in, then click the lot on the map, click request bid and place bid.

***COMBINATION BIDDING is open now!***

BIDDING ENDS: June 7 at 12 noon est. with extended bidding in place
Bidding is NOT a per acre price.
10% Buyer's Premium will be added to the final winning bid.

PROPERTY LOCATION: Hendricks Road, Metter, GA - Location map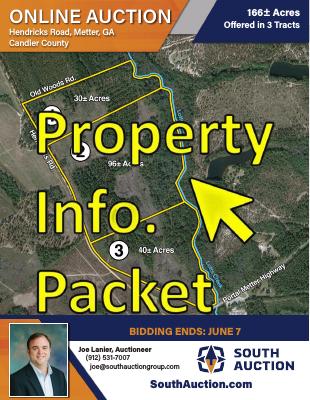 ↓↓↓ALL BIDDERS MUST WATCH VIDEOS↓↓↓
Hendricks Road, Metter, Georgia 30439
Ended on